Cloud Migration and Data Governance: How to Ensure Secure and Compliant Move to the Cloud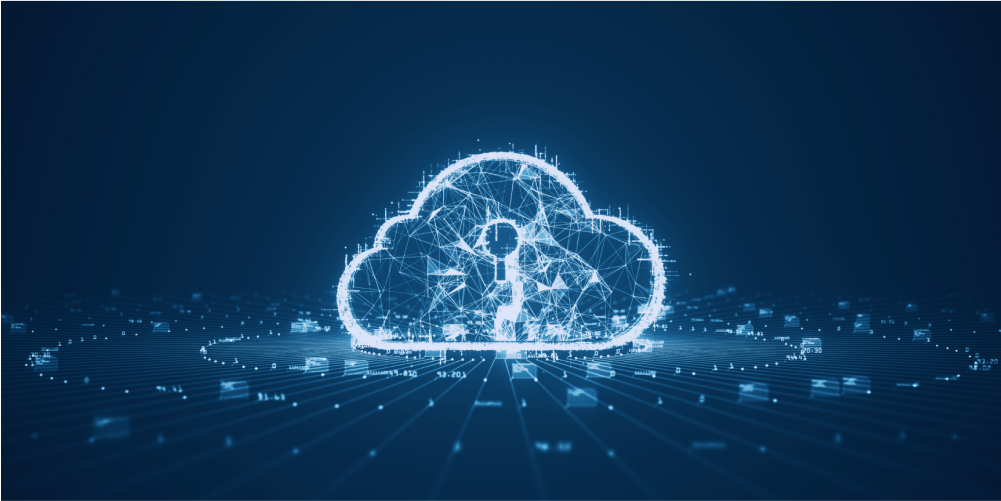 The pressing need for resilience and agility is pushing organizations to adopt cloud-first strategies across operations and processes. A study by Foundry revealed that 69% of IT decision-makers admitted that their organizations had accelerated migration to the cloud since 2021.
With that said, the major challenge businesses face with cloud migrations is data governance, especially in the Finance industry, where operations and information are heavily regulated.
Even though cloud migrations come with about 20% annual savings on infrastructure costs, the data governance arm still needs more work.
Understanding Cloud Migration
Cloud migration involves moving an organization's services, databases, applications, assets, and IT resources to the cloud – completely or partially. It also encompasses augmenting more clouds into the ecosystem or migrating between them.
Public cloud infrastructures are available over the Internet through a simple sign-up-and-sale process, enabling companies to migrate to a shared cloud infrastructure.
On the other hand, private cloud networks reside on the organization's own infrastructure, with personalized security and protocols.
For organizations with mixed needs between quick deployments and access controls, a hybrid-engineered cloud ecosystem can be prepared.
Depending on the motivations behind cloud migration, the scale of the organization, cost savings, agility, scalability, and the ultimate goal of the move, the migration journey may present different data governance scenarios with their own challenges.
For example, data privacy security is the foremost concern in cloud migration for 35% of the respondents in a Foundry survey. Other common concerns revolve around lack of expertise (34%), cost overruns (36%), and protection of cloud resources (25%).
Data governance, though, remains the most important aspect that determines the quality of data integrity and access in a cloud.
Data Governance in the Cloud
Data governance is the set of protocols, processes, rules, and workflows at your organization that ensure the data is private, secure, usable, and available. For a cloud migration process, governance stems from engineering a reliable, trustworthy cloud infrastructure and strategizing the migration accordingly.
Your organization must plan for several key components that impact information security and access control effectiveness, including the following:
Classification of data based on sensitivity.
Attributing access restrictions based on organization hierarchies.
Setting up data encryptions, key controls, user IDs, access codes, etc.
Policies, protocols, and framework for data retention, backup, deletion, and emergencies.
Data monitoring and audit schedules.
Compliance with global, regional, and national data laws and regulations.
Ensuring Security in Cloud Migration
Clouds aren't exempt from security risks. However, these security risks have shown a decreasing trend in attack volume and complexity, as demonstrated by a report:
Where only 17% of the respondents agreed to a reduction in the volume of cyberattacks over 2021, 37% admitted to experiencing fewer attacks in 2022.The cloud remains a ripe target for cyberattacks for which businesses must leverage modernized techniques as countermeasures:
Establishing regular risk assessment.
Data encryption practices that apply at source, transition, and destination.
Using multifactor authentication and access controls to sensitive data.
Rolling and installing regular upgrades to cloud security.
Establishing robust security alert and response mechanisms.
A Flexera report highlights that data security remains one of the top concerns of cloud migration, including cost overruns and data governance.
Achieving Compliance in Cloud Migration
One of the hardest obstacles to overcome with data governance of late has been the radical shifts observed in regulatory and compliance mandates prescribed by authorities around the globe.
With the migration to the cloud, capabilities like automation and host defaults help companies remain compliant. However, it is crucial to understand how data is treated once it enters the cloud ecosystem and whether or not your cloud service provider has updated their systems with the latest mandates:
General Data Protection Regulation (GDPR)
California Consumer Privacy Act (CCPA)
Payment Card Industry Data Security Standard (PCI DSS)
NIST Cybersecurity Framework
Health Insurance Portability and Accountability Act (HIPAA)
Sarbanes-Oxley Act (SOX)
Federal Risk and Authorization Management Program (FedRAMP)
It takes thorough deliberation to set up a cloud environment that is compliant with all the mandates applicable:
Establishing a regulatory environment applicable to your data centers or cloud environment and mapping it accurately.
Examining the compliance track record and certifications of the selected cloud.
Establishing controls and security protocols for the data in the cloud.
Scheduling a compliance audit on the calendar.
It is imperative also for employees to have organizational data accountability to prevent risks arising from social engineering.
Best Practices for Secure and Compliant Cloud Migration
A complete overhaul of IT infrastructure to a cloud environment requires robust strategies, contingency planning, and high supervision even before the move:
Organizations that bring their legal, IT, security, and data teams together to build migration strategies are more likely to succeed with a safe migration.
It is prudent to consider compliance, data governance, and security as a single package to allow mapping data along all its associated attributes during migration.
Public clouds like Amazon Web Services (32% market share), Google Cloud (10%), and Microsoft (23%) lead the cloud service bandwagon in the market. Consider the architecture best suited for your operations, and conduct thorough due diligence of the cloud provider, if you would rather opt for a private setup.
Establishing security standards, access controls, usage permissions, VPNs, data classification through frameworking technologies, and incident reporting mechanisms can ensure migration safety.
Accenture quotes that 87% of the enterprises were strategizing for hybrid cloud strategies in 2021, owing to improved resilience balanced with desirable security standards. That said, establishing periodic system status monitoring and regular data audits helps ensure optimum levels of security and assured compliance.
Wrapping it Up
Maintaining data integrity while ensuring its availability for business growth and value delivery to clients and customers is important.
Cloud environments promise to expand the functionality, agility, and resilience of your data. Security measures require more attention and customization, necessitating adopting the best security and data governance practices. A well-planned cloud migration not only helps keep cost overruns at bay but also maintains the best security and data governance standards possible.
As you embark on your cloud migration journey, partnering with a trusted and secure cloud provider like Trantor can significantly enhance the success and security of the process. Trantor's expertise in cloud solutions and data governance can help your organization navigate the complexities of cloud migration while ensuring the highest standards of security, compliance, and data integrity.
With well-planned and secure cloud migration, your organization can not only unlock cost savings but also leverage the full potential of cloud environments to drive business growth, enhance resilience, and deliver value to your clients and customers. Embrace the cloud with confidence, knowing that Trantor is by your side as your trusted and secure cloud migration partner